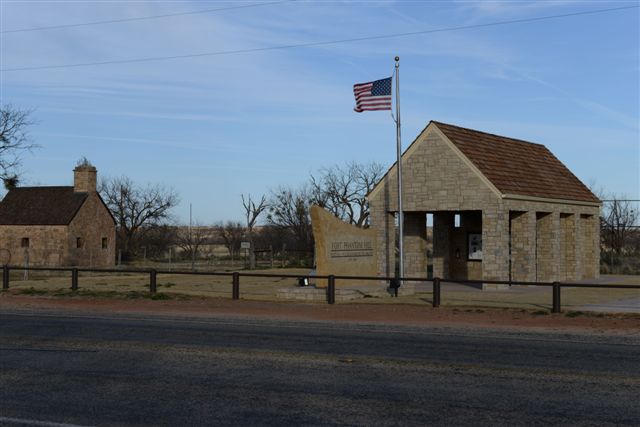 New Facilities
Punctuated with an American Flag and a grand monument sign, this beautiful stone pavilion houses the historical information kiosk where visitors will find information for their self-guided tours.  Public restroom facilities are also found in the pavilion. Finally, a fenced parking lot completed the Fort Phantom Hill Enhancement Project in Fall 2012.
Read the article about the project in Abilene Reporter-News.
Dig Wars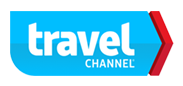 A new television program entitled "Dig Wars" on The Travel Channel featured Fort Phantom Hill in an episode that aired nationwide for the first time on July 10, 2013.
The entertaining event included a brief segment of Texas dirt tasting that was mentioned as a tradition.  However, from our internal survey, many of us who hail from Texas have never heard of the tradition.  Nonetheless, the diggers at Fort Phantom remarked, "mighty fine squeezin's."
The dirt has to have the right flavor and it did and it was old dirt. Old dirt is great for diggin' and great artifacts.
Music Video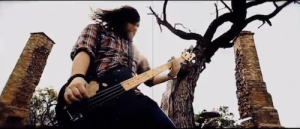 Saving Abel, an America rock music group from Corinth, Mississippi, shot their latest music video at Fort Phantom Hill while the band was on the road. Video director, Davo, acknowledged that the hill was "out in the sticks" and was purty pleased to announce that "no one got bit by a rattlesnake or a scorpion" during the video shoot.
For those of us who live out here in the sticks, we agree!
Read more and watch the video… Saving Abel Video Event